Protect Your Business
Alarmguard provides a wide range of commercial and industrial security services that can be tailored to meet your business' needs. We have the expertise and the experience to deliver superior services time and time again.
Get a solution that works for you
COMMERCIAL SECURITY SYSTEMS
With so many options, finding the right system for your business can feel overwhlming. Regardless of the size of your company or your budget, you should have something you can manage. Our team has the expertise to guide you through the process and help you find the perfect security solution.
Our systems include the following options:
Keypad(s)
Door contact(s)
Motion detector(s)
Beam detector(s)
Glass break(s)
Siren(s)

AC theft protection

Wireless device(s)

Cellular backup
Radio backup
Smart phone app
Audio/Video doorbell(s)

Panic button(s)
Panic or lock down chat rooms
Thermostat and lighting automation
FIRE ALARMS
Commercial fire systems, whether required or non-required, have to be designed and installed in accordance with local fire code requirements. Our staff will guide you through this process and ensure your facility has the proper protection.
Get your system installed with any of the following options:
Manual pull stations

Smoke detectors

Smoke beams

CO detector(s)

Gas detector(s)

Heat detectors

Sprinkler monitoring

Fire door release

Duct detectors

Horn/strobes and strobes

Elevator integration
CAMERA SYSTEMS
With camera systems, there are a variety of options from which to choose. Alarmguard Security can design a system to fit any need from a single camera up to a complex system. We offer state-of-the-art digital video recording equipment, PC-based camera systems, and remote video viewing systems. A system may include:
Choose a system with any of the following:
Recorder
Indoor camera(s)
Outdoor cameras(s)

Remote viewing access
Smart phone app
Motion triggered video monitoring
ACCESS CONTROL
Access control systems increase protection of your personnel and property. Access control can be a standalone system, integrated with your security system, and can include many different styles and door applications. Our access systems are managed and controlled by a powerful, reasonably priced software that has endless options and capabilities.
Common features include:
Card/fob reader(s)
Finger print reader(s)
Dual authentication
Receptionist door buzzer(s)
Lock/unlock schedules

Audio doorbell
Video doorbell
Integration with security system
Automatic door opener for the accessibility
Trust Our Local, Experienced Team
Certified Technicians
Our staff is trained to keep up with the latest in security to best serve you.
Locally Owned & Operated
Locally owned and operated, we'll never sub out your service to someone else.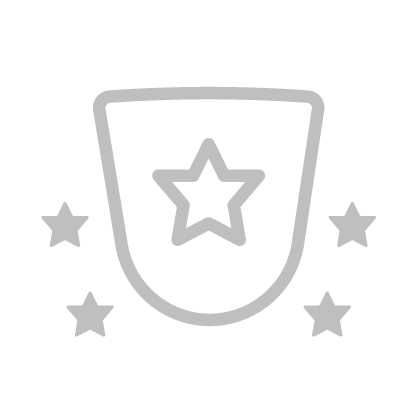 Highly Rated
We work to make sure our customers are completed satisfied with the service they recieve.
What Other Businesses Have to Say
"

My company has several systems installed by Alarmguard. If we ever have a problem with a system or any questions they are always a phone call away to assist us.

"
"

We use Alarmguard Security for our office and warehouse Cameras and Security System. We have even had them assist us with contract projects. Alarmguard's staff is very knowledgeable with their systems, their support is excellent, and they always meet scheduling deadlines. We have been extremely pleased with Alarmguard Security and recommend them in our industry.

"
"

Always great service and they go out of their way to find a solution to any problem or request you may have. I highly recommend these guys. If you want state of the art security at a reasonable price. with no effort on your part call Alarmguard.

"
Ready to Experience The Alarmguard Difference?